THE ULTIMATE DRIVEWAY GATE GUIDE
Driveway Entry gates are installed for various reasons in both residential and Commercial applications. No-matter if your first priority for installing a driveway entry gate has to do with the ascetics of design, securing your home, or keeping your privacy, you should consider a few key points when choosing your driveway gate installer.
Your preference in design characteristics for driveway entry gates, materials, or operation and even the accessories you want can determine the final aspects of design. To help you make your decision easier we have put together a complete overview of options that we hope shall make it easier to choose the correct gate materials and overall setup for your driveway entry gate system for your residence, or commercial location in an effective, safe, and easy to maintain way.
One the primary decisions that you will need to consider with a new driveway gate is the type of gate that you would like. The materials you use to have your gate build largely influence things like design, function, and maintenance requirements and even the overall size of the driveway entry gate you want to install.
Commonly used materials in constructing a stock and custom driveway entry gates include:
Steel – Most driveway entry gates are made using powder-coated steel which is used for both customization and manufacturing purposes. It is very durable and strong, making it a good choice for long-term application and improving your homes security.
Iron – Similar to steel, iron driveway gate systems are very strong and have a certain feel to them that many people prefer for their current application purposes. Like steel gates, iron gates require some maintenance, and upkeep.
Aluminum – Aluminum is sometimes a preferred metal used to construct driveway entry gates. Although it is not as strong and durable as some other metals, aluminum is a light-weight metal making it ideal for larger gates without as much concern for sagging or misalignment. Aluminum is also more cost effective and is resistant to oxidation.
Wood – Wood is a great material to use for driveway entry gates if you want more options for customization and design. There are many things you can do with wood to change the design, all-the-way down to the type, color, and texture of the wood you choose. The major obstacle to consider when choosing wood is that wood is heavier, and can cost more. Wood is prone to cracking and warping over time. This means you will need to maintain the wood more frequently.
Glass – In the last few years glass has been introduced into the industry for auto and pedestrian gates. Glass is beautiful material and can be very affirming for a contemporary look with a transparent view through your gate. We can plaster gold or silver into the glass material for an elegant finish to the glass, or we can finish the back of the glass slabs in almost any color to create a unique look. Like most gates we start with a steel frame and all glass gates are completed on the site of construction.
Driveway gate design includes:
Custom designs around themes – Often gates are designed to match a certain architectural style such as European/Versailles, contemporary, Gothic and  traditional western designs. The design style is often cultural, or you can choose a completely custom gate design such as one that incorporates a family crest, logo, or other feature.
Color – Options for color customization are fairly broad. For wooden driveway gates you'll find color variations in the type of wood used, and of course wood can always be painted or stained. With metal driveway gates such as those made from steel it's easy enough to get them powder coated in the color you like.
Shape – Driveway gates can be customized to just about any shape or design. For most homeowners, residential gates are designed with vertical pickets within a frame. Outside of that you see some common themes in the shape such as the flat top (a simple rectangular gate), arch-top gates (with a gradual but smooth arch) and arch-top gates with finals (pickets that extend beyond the top like points)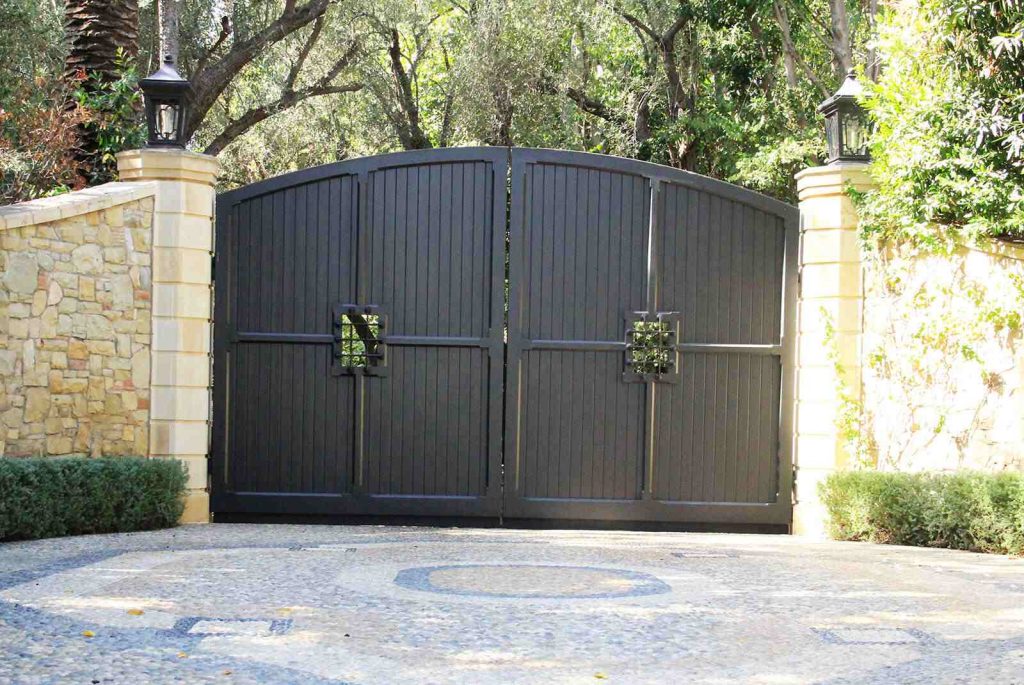 How Secure are Driveway Gates?
The security of your driveway gate has an inseparable tie to the kind of entryway you introduce, alongside the materials and extras.
For instance, a short and straightforward physically worked metal gate offers just the most essential security when it's shut and bolted.
On the off chance that you were keen on boosting security alongside safe tasks and simple passageway and leave you might need to consider a programmed metal gate that utilizes frill, for example, coded section, attractive locks, sensors for vehicles, and cameras and radios to successfully control inbound and outbound traffic.
Common add-ons for driveway gates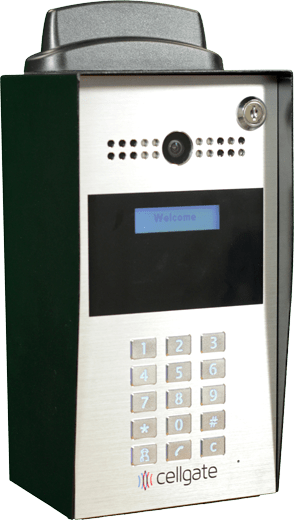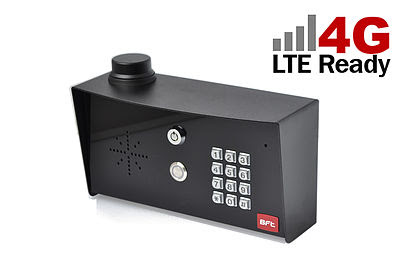 Stunning driveway gates go far to compliment your home or business, however you're not constrained to that. You customize a lot more than just the design. gate accessories can be acquired to include greater usefulness, well being, security, and simple entry to your property.
The absolute most basic accessories include:
Wireless intercoms – An intercom system on your driveway gate allows you talk to visitors without leaving your home, and because it's wireless there's minimal installation requirements.
Card readers – Proxy card readers let you grant access to anyone holding the card. These can be ideal for quick entrance access, especially where you can also program proxy card readers for the doors of your home and business to make key-less entry a breeze. You can even track who is coming and going.
Pin pads – Basic security on a numerical pad and mounted box that requires a pass code to be entered in order to open the gate.
Sensors – Various sensors can be installed with different functionality including motion detection (for light and video activation), Photo beams (for safety and to eliminate entrapment), vehicle sensors (for entrance and exit without exiting the vehicle).
Programmable timers – Timers can be added to automatically shut down and lock the gate, or open it, during specific windows of time.
Maglocks – Magnetic locks or solenoid locks can hold a tremendous amount of force, upwards of 1200 lbs, when electronically engaged. They're far more secure than generic locking mechanisms.
Remote entry – Set your driveway gate up with remote access so it can be opened or closed/locked via your phone.
Solar panels – Install a driveway gate that runs on clean energy to power your accessories
What to Consider When Choosing and Designing a Driveway Gate
Materials – Think about how you want your gate to look, the amount of maintenance you can handle, the size and weight of the gate, color, and if you want custom designs. Remember, wood is heavier so it's not ideal for larger gates. Steel is more durable but costs more than aluminum. A professional security gate installation company will help you make the right choice of materials that fit the style and topography of your property.
Functionality – Are you installing a gate purely for security purposes, is it to enhance the curb appeal of your home? Maybe you just want to maximize your privacy. Answering those questions can help you determine if you want a swinging gate, a sliding gate, one that's see through, or one that completely blocks the view of your property.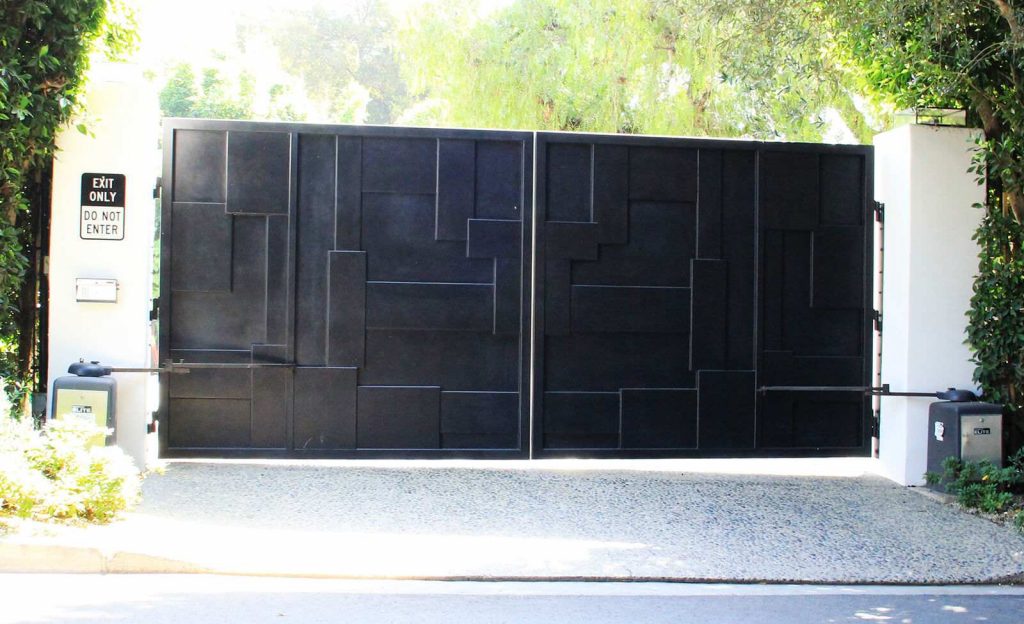 Accessibility – This is a big one to think about. You need to decide if you want your gate to be a manual or automatic electronic driveway gate. Will you need more than one gate for a wraparound driveway, or perhaps a pedestrian gate for walk-through access or a door built within the gate itself. Do you need hands-free access to open and close/lock the gate?
Additional contract work – Depending on the gate you may have the need for additional contractors such as landscaping, electrical, masonry, etc. A good professional installer will be able to provide the necessary contacts with contractors they know and trust.
Safety – With any gate you want to ensure safe operation, and this is especially true of electric gates that open and close automatically. Consider pets and children in and around your property and what kind of safety features you'll need, at a minimum, to ensure everyone's safety.The Consumer Product Safety Commission has minimum requirements for safe operations. If you're not installing a driveway gate with quick access for emergency personnel, know ahead of time how they'll be able to get access in an emergency.
Working with Professionals for Installation
Installing a driveway gate shouldn't be treated as a DIY expansion to your home. It's best left to an experienced contractor who can manage the full spectrum of skills needed to complete a gate install including security hardware and software, electrical, landscaping, metal fabrication, footing, and masonry work. This greatly reduces the chance of hardware failure or an improper installation, which can lead to abnormal wear and costly driveway gate repairs.
Your driveway gate installation professional will take you through critical steps to ensure that nothing is missed, allowing them to plot the course of the work and provide an accurate estimate for getting you the driveway gate that best fits your needs. Here's what you can expect when working with a professional:
Step 1 – Meet with your contractor for a design consultation to review needs and answer questions
Step 2 – Review design ideas along with material recommendations and accessories
Step 3 – Review estimate for installation which will include managing any necessary contracted specialists
Step 4 – Sign agreement to authorize the agreed upon work to begin
Step 5 – Property preparation, setup, and fabrication which could include grading and ground levels, holes, wiring, and any custom gate designs
Step 6 – Installation and testing of all functions including safety elements, locks, and other accessories. This also includes alignment and leveling for proper operation.